Books Like
Gobbelino London & a Scourge of Pleasantries
By Kim M. Watt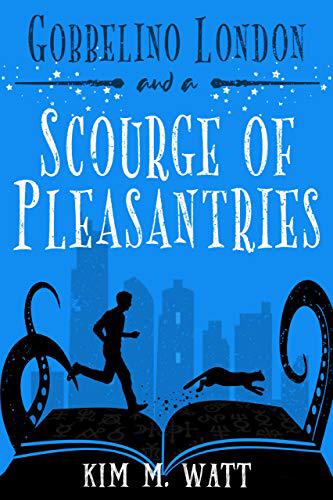 As an Amazon Associate, we earn from qualifying purchases.
Learn more
.
Blurb
Official blurb by the publisher.
"What've we got?"
"Tigers. Snakes. Alligators. Tears in the skin of the universe." Susan shrugged. "I think I saw a kraken in the sink, too."
Find a missing book. That was the job the woman in the Doc Martens gave us.
Easy money, right?
Only now it seems she's actually an ancient, powerful sorcerer, and the book is a Book of Power that doesn't want to be found.
It wants to tear reality apart at the seams, and it'll use anyone it can to do it.
So now we've got one spectacularly displeased sorcerer, a hungry, still-missing book, a dentist with bad hygiene, and a neighbourhood having some reality issues to deal with.
Plus about a day before the book turns our world – and us – inside out.
We've totally got this.
I hope.
This is the first book in the Gobbelino London, PI urban fantasy series, centred around the adventures of a mercenary feline PI and his human sidekick. It contains snarky cats and other gods, many bad jokes and terrible puns, plus a large serving of mythological and real creatures behaving badly. It will appeal to anyone who likes their fantasy funny, modern, and filled with friendship rather than romance - and also to those who suspect their cat may be living a great and secret life when they're not looking.
A Scourge of Pleasantries contains some violence, particularly toward furniture, but none of it is graphic. It contains no sex and only mild language. It does, however, contain blasphemy.