Books Like
An Unattractive Vampire
By Jim McDoniel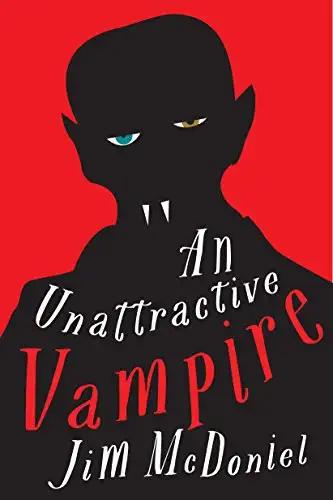 As an Amazon Associate, we earn from qualifying purchases.
Learn more
.
Blurb
Official blurb by the publisher.
"A darned good read…finished it in one sitting. Charming characters I'd love to visit again." — Lynsay Sands, New York Times best-selling author of The Argeneau series
"Thought vampires were dead? Well of course they are, but Jim McDoniel proves that don't have to be boring. Or sparkly." — Veronica Belmont and Tom Merritt, Sword & Laser
Jim McDoniel's debut novel, An Unattractive Vampire, is a darkly comic urban fantasy of ancient horrors in suburban cities. After three centuries trapped underground, thousand-year-old Yulric Bile—also known as the Curséd One, the Devil's Apprentice, He Who Worships the Slumbering Horrors—awakens only to find that no one believes he is a vampire. Apparently he's just too ugly—modern vampires, he soon discovers, are pretty, weak, and, most disturbing of all, good. Determined to reestablish his bloodstained reign, Yulric sets out to correct this disgusting turn of events or, at the very least, murder the person responsible. With the help of pert vampire-wannabe Amanda; Simon, the eight-year-old reincarnation of his greatest foe; and a cadre of ancient and ugly horrors, Yulric prepares to battle the glamorous undead. But who will win the right to determine, once and for all, what it truly means to be a vampire?