Books Like
Mogworld
By Yahtzee Croshaw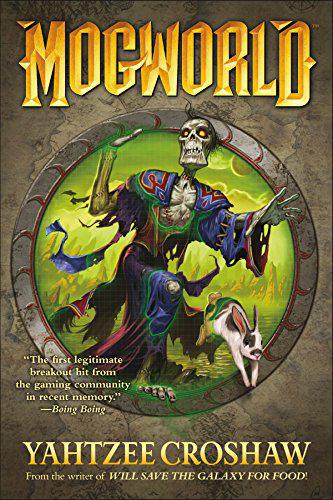 As an Amazon Associate, we earn from qualifying purchases.
Learn more
.
Blurb
Official blurb by the publisher.
This humorous parody of the fantasy genre and the world of MMORPG comes a story about the death and resurrection of a minor video game character by Zero Punctuation writer Yahtzee Croshaw (Will Save the Galaxy for Food, Jam)
In a world full to bursting with would-be heroes, Jim couldn't be less interested in saving the day. His fireballs fizzle. He's awfully grumpy. Plus, he's been dead for about sixty years. When a renegade necromancer wrenches him from eternal slumber and into a world gone terribly, bizarrely wrong, all Jim wants is to find a way to die properly, once and for all.
On his side, he's got a few shambling corpses, an inept thief, and a powerful death wish. But he's up against tough odds: angry mobs of adventurers, a body falling apart at the seams–and a team of programmers racing a deadline to hammer out the last few bugs in their AI.
For lovers of bizarre horror, absurdist British humor, and unforgettable characters, only some of them human!
"The first legitimate breakout hit from the gaming community in recent memory."-Boing Boing
"With Mogworld, Croshaw has shown his razor sharp humor can stay intact for 400 pages and, more importantly, he's proven he has the chops to tell an interesting, unique and utterly entertaining narrative that moves along at a quick clip and never loses its charm." -Joystick Division
"[Croshaw is] able to pull off slapstick comedy in print, and that's no easy feat." -Chris Sims, Comics Alliance